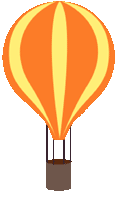 Media Welfare Society
- India -
Volunteering with HMWS is honestly the best thing I have ever done. The children are all delightful, and so keen to learn, making teaching them an absolute pleasure. We were welcomed into HiMWeS Home Stay, and treated like one of the family. Thank you for the most incredible experience, and I can't wait to come back! I could not recommend volunteering with this charity more!

.
Ethical Volunteering with HMWS
"No Program Fee... just a magical experience!"
Here at HMWS we don't require you to have any formal qualifications as we believe everybody can bring something positive to our organisation. Desirable qualities are spoken English, teaching experience, but more importantly a kind heart and the willingness to make a positive difference in our deprived area.
Unlike many volunteering organisations around the world, WE DO NOT TAKE ANY CHARGES, FEES OR COMMISSION to be a part of our team. We believe the life experiences, education and most of all love that our volunteers bring is the most valuable asset to the children and communities of Gorubathan & Kalimpong, District Kalimpong ( Near Darjeeling ) India. Our programs are desirable and needy and will try and accommodate our volunteers as best as possible to make your stay with us efficient and rewarding.
SHOULD YOU NEED A PLACE TO STAY: We can accommodate up to 4 - 6 people or Group at any time, although arrangement for further persons ( Group Volunteers ) could be arranged upon request. All our previous volunteers have opted to utilise the homestay we can offer, please contact us for your booking of accommodation and food. Using Homestays ensures you have great value for money and puts all proceeds back into the local community. If you choose to stay within a homestay you will have all the local facilities and internet access also, and we can also arrange local pick-up and drop-off if you let us know your arrangements. Any further questions please get in touch to discuss this option.
The costs are US $ 140 a week per person - This money gives you three times home-cooked meals (Breakfast,Lunch and Dinner) as well as Tea every day and accommodation
Airport pick up and drop off is $ 100 only.
French Volunteers Alison and Elisa
Ella, Bella and Rosy
Amazing British volunteers
HIV / AIDS Awareness Day
Education on Aids / HIV
Jeanette and Victoria
chill out time with a guitar
Homestay accommodation
comfortable living accommodation
A Detailed Review from Uschi Gefall about her time with us here at HMWS.
My experience with Himalayan Media Welfare Society I always felt an urge to travel and to meet new cultures, not just as a tourist but as a part of a community. The decision to be a volunteer was born through this, but also through the experiences I made during my travels. So I was happy for the great possibility to work at a small private school in Gorubathan and to help Pawan every weekend with the kids. When I arrived some local volunteers picked me up and brought me to the house of Pawans family. Everybody gave me a very warm welcome and they grew family for me during my 10 month stay. I believe that they are doing an amazing and very needed job and know that they are mostly paying for the things the kids need. That's why I am very happy that I had found this NGO and could support them. My focus working with HMWS was teaching English to the kids. It is the world language and to be able to speak and understand English can open them later many different job possibilities. Also the confrontation with the English language starts there earlier: For us this probably sounds unbelievable, but in Gorubathan all school books, at the public schools above class 6, are in English. Children, who barely speak English, suddenly have to learn in English. Some teachers explain parts in Nepali (most spoken language), but all exams are in English. Those children memorise pages after pages without even having a clue what they are learning. This showed me, that there is enormous potential though. My aim was to change the learning behaviour from memorising to understanding. For me reading is the key to learn, so I bought some English Nepali multilingual book, dictionaries and some nice easy reading books and started to read with them. It was a pleasure that they really liked the books and I was amazed that they specially liked the dictionaries and thesauruses. These kids do have not such an easy life so it was great to see them learn and having fun. If you feel like doing something meaningful and to volunteer, this is a great place to do so. You will be together with nice people surrounded from a very beautifully area. Maybe if you are lucky as I was, you even will see and hear some wild Indian Elephants.
A Snapshot