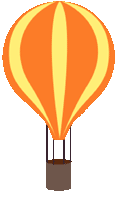 Media Welfare Society
- India -
The experience was amazing, I was looked after very well and was given the opportunity to explore the area. The village and surrounding area was very beautiful and well worth seeing!
Bianca Harris, England
Education is the integral part of all around development of a child. The facilities and teaching method differs in different schools. The underprivileged schools may not able to provide such quality education even though having many hardworking teachers.
Therefore the volunteers will definitely help and work among these schools to bring certain level of difference that will build innovative thoughts to the children as well as teachers.
*Volunteers can help in English conversation among students.
*Volunteers creating such environment that will enhance children in learning, playing, drawing, painting, music, singing and physical activities.
*Providing teaching aids will make education interesting.
*Sharing and exchanging new ideas and views on different topics.
*Creatively helping school to raise fund to fulfill their education needs.
* Volunteers do not need to be a qualified teacher.
As volunteers you will be expected to teach Basic English and other subjects in English and energizers to students.
Himalayan Health Care Program
In October of 2007, we had open a Primary Eye Care Centre in a rented room at Gorubathan till July 2014 which is still a very deprived place of Darjeeling District, and situated near the border area of Doors (Jalpaiguri District) and Bhutan.We had already served many people who were suffereing from eye diseases and other illness but at present we are doing Health and Eye Screening program at the different villages and schools.
Child Care
& Education Program
This Day Care Centre aims to help the poor in inaccessible areas. We provide free tutorial classes and other scholastic needs like books, pens, storytelling services,clothes, choreography training, artistic competitions, refreshment etc to the Children who are underprivileged and whose family members are working as labourers. We celebrate their birthdays and give them small gifts. We also help them with any sicknesses and ensure they are healthy. We are trying to bring education to children from extremely poor families and allow them a happy start in life.
Children will not get personal tutor to improve more in educational/physical/psychological field.
Volunteers may help their home work and even help them to understand lesson more clearly i.e. teaching them about health and hygiene (sanitation)
*Telling them about the different issues of life that may be troubling them.
*Providing moral teaching to live life with dignity.
*Dealing children concerning about their mental and psychological status.
*If willing volunteers can provide study materials if any.
*Teaching them to converse in English so they may be able to excel their study.
*Volunteers can help them in singing, dancing, drawing, painting and playing.
*Volunteers can help the children for their family as well.
*Volunteers may help the community with the help of these children to aware about health & Hygiene and environmental issues.
Ongoing Awareness Programmes
HMWS
The organisation will run awareness programmes on HIV/AIDS, Human Trafficking, Child Labour and Drug Addiction which are the present burning problems of our society. These problems are not only taking lives of both innocent and guilty people but have killed the morality and humanity of our society and culture. That is why our organisation is trying to save our integrity for the future generation of our society. Although we may not be able to eradicate these problems totally, we can minimise the dangers by raising awareness.The organisation is also helping the poor villagers by distributing of clothes and other necessary items.