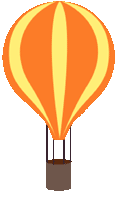 Media Welfare Society
- India -
Volunteer Kaat is Enjoying her day at Go
Volunteer Hans is enjoying at Gorubathan
Efrat from Israel
Efrat is teaching Yoga
Volunteer Kaat is Enjoying her day at Go
Volunteer
and embark on a magical experience giving children the chance of an education and a sustainable future. With a customised and ethical program to suit you, we will ensure you maximise your time with us here in Gorubathan & Kalimpong, District Kalimpong,(Near Darjeeling) and have a truly memorable adventure with Himalayan Media Welfare Society.
Here at HMWS we dedicate our time and efforts to empowering the poorest communities through education and medical assistance regardless of race, creed, color, religion, beliefs, circumstance or environment!
Our social organisation here in Gorubathan & Kalimpong under the District of Kalimpong (Near Darjeeling ) is a small community based grassroots non profit voluntary Society, registered under the Government of West Bengal,INDIA. Through the hard work and commitment of our volunteers we can continue to provide a better life for those most needy within our district.
"The time I spent volunteering at hmws is one of the most amazing experiences of my life. The children were so keen to learn and I had so much fun teaching them - they are used to a very monotonous style of verbatim teaching and were so easy to please with a more fun and light-hearted approach. HiMWeS Home Stay family were also incredibly hospitable and kind - it was absolutely lovely to be invited to stay in their home and I really felt like I was treated as one of the family. I am so keen to return to Gorubathan as soon as I next have the chance!"
" My experience with Himalayan Media Welfare Society was both challenging and overwhelmingly rewarding. The children in the daycare and education programs are eager to learn and they were so appreciative that we were spending time with them. I felt needed and that my time was being utilized appropriately. The greatest feeling comes from watching the encouragement and time spent with a child lead to an understanding of what he/she used to struggle with. It's walking into that small, damp room and hearing little voices greeting you with a big "Good afternoon, Miss!" Seeing education from another perspective was humbling, to say the least. I also gave presentations for the women's empowerments and awareness programs. These programs were welcomed by all in the community. It was surprising how much people would engage me with their issues. There was an openness that helped to create a strong sense of community within Gorubathan. I felt safe my entire trip and while traveling around. The village is small and everyone knows everyone. The police are very friendly and were always willing to assist. The home stay was beyond hospitable. I found a family and a place to call home in a matter of days."
Jeanette Antal,
Oslo Norway
"Thank you HMWS for my stay, and thanks for the great service you are doing for the underpriviledged children in your community. HMWS sets a fantastic example of how simple acts of kindness, humanity, charitable work and working together can make such an important difference in people's lives and in the world. Volunteering with HMWS was an amazing and giving experience and the location was a friendly mountain village close to famous Darjeeling. I stayed with a local family and got to experience their everyday life, and I made friends with many great people, both volunteers and organisers of the project. I felt so appreciated by the children, teachers and the organisation, and was given responsibility to come up with activities and games, even though I didn't have any previous teaching experience. When I got back home, though, I was given a job as a substitute teacher in a primary school, so I was able to use my valuable experience from volunteering! It was probably the best thing I have ever done!"
​
​
​
At Himalayan Media Welfare Society we commit entirely to improving the lives of the communities in which we help, all donations and finance will go directly to this cause and will be used in the most efficient way possible to improve the future of our region.Our staffs are all Volunteers.